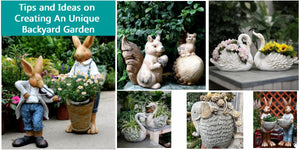 Tips and Ideas on Creating A Unique Backyard Garden View and Buy More Beautiful Garden Statues and Flowerpots >> A beautiful backyard garden can enhance the overall appearance of your home, making it more inviting and attractive to visitors and neighbors.  Spending time in a beautiful garden can help reduce stress and anxiety, providing a calming and relaxing environment. It can also provide a great space for entertaining guests and inspiring creativity. Here are some suggestions to consider when decorating your backyard: Extra Large Rabbit Couple Statue, Rabbit Statues, Animal Statue for Garden Ornament, Villa Courtyard Decor, Outdoor Decoration, Garden...
---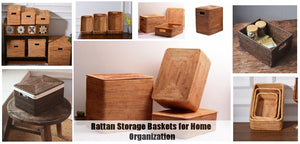 Storage Baskets for Kitchen, Storage Baskets for Bathroom, Storage Ideas, Beautiful Rattan Storage Basket for Shelves, Round Storage Baskets, Rectangular Storage Basket for Living Room   View and buy more beautiful rattan storage baskets >> Bedroom Storage Ideas, Extra Large Handmade Rattan Storage Basket for Bedroom and Living Room, Hand Woven Rectangular Basket with Lids Storage Baskets for Bathroom, Rectangular Storage Baskets, Storage Basket with Lid, Storage Baskets for Clothes, Large Brown Rattan Storage Baskets Beautiful Handmade Rectangular Basket with Lids, Kitchen Storage Ideas, Rattan Storage Basket with Handle, Storage Baskets for Kitchen and Bedroom Lovely Rattan Storage Basket, Storage...
---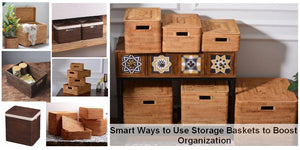 Smart Ways to Use Storage Baskets to Boost Organization Entryway Basket Storage Ideas Make the most of your entryway with baskets that easily slip under a bench or on an upper shelf. Create a drop zone for shoes by tucking a couple of large, sturdy baskets on the floor near the door. On a high shelf, use baskets to sort items you use less frequently, such as hats and gloves.       Living Room Basket Storage Ideas Use baskets to gather miscellaneous items that would otherwise clutter up your living room. Woven storage baskets can hold toys, games, books,...